Maintaining a website that is compliant with the federal Americans with Disabilities Act (ADA) enhances access to potential customers with a range of disabilities—and helps protect your business against lawsuits and fines.

The federal Americans with Disabilities Act (ADA) is often associated with physical locations and accommodations certain businesses must make for people with disabilities. These accommodations typically include, for example, wheelchair accessibility and the use of Braille for customers who are visually impaired. However, the ADA also extends to the digital realm, requiring businesses to ensure web content is accessible to all users.  
While there are no clear ADA requirements that specify what compliant website content should look like, businesses that fall under ADA Title I or ADA Title III are required to develop a website that offers "reasonable accessibility" to people with disabilities. In the United States, an estimated 70-90% of all websites are not compliant with the ADA. 
Failure to create an ADA-compliant website could expose your business to lawsuits, financial liabilities, and damage to your brand reputation. With a sharp uptick in the number of companies being sued for having a website that is out of compliance with the ADA, Glue has a solution.   
Our ADA compliance team makes recommendations that can help bring your site as close as possible to 100% compliance for users who navigate by voice or require screen readers or other assistive technologies. 
Let our dedicated compliance team help make your site ADA compliant. 
The team at Glue has developed sophisticated access and pull-through programs for a range of prescriptions brands from blockbusters to specialty products.Once a patient has converted to your brand, we believe that a clear and consistent rebate strategy is critical to customer retention and to reduce the potential for switching.

We can help you acquire new prescribers and new patients to achieve the greatest return on investment with effective materials, programs, and training for every stakeholder, including:
Prescribers
Formulary materials

Facilitate access to reimbursement program and copay cards

Patient assistance programs

 
Payers
Co-branded material development
Clinical and financial outcomes data
Educational programs
Salesforce training for consistent messaging across all communications
Patients
Direct to consumer (DTC) campaigns
Adherence programs
Risk evaluation and mitigation strategies (REMS) programs
Glue's robust copay support for

Dymista

supported a double-digit increase in sales.
When it comes to prescription products for healthcare marketers, we believe that the best way to optimize adherence is through personalized programs that leverage an individual's motivations and barriers. The more personal the messaging, the better the results will be.

Glue has supported adherence for several brands, in the areas of respiratory disease, oncology, and rheumatology. Our programs use eCRM, texting, and phone calling. 
For EUFLEXXA, we began with a questionnaire that identified the motivations behind why an individual decided to pursue treatment for osteoarthritis of the knee. We asked about physical limitations, the disease, the impact of pain and stiffness on a patient's lifestyle, and the emotional toll of the condition. Then we used these insights to provide positive reinforcement of patient behavior, eg, congratulating them for taking action and reminding them of the importance of receiving their second and third injections. 
See Sample Texts Sent to Euflexxa Patients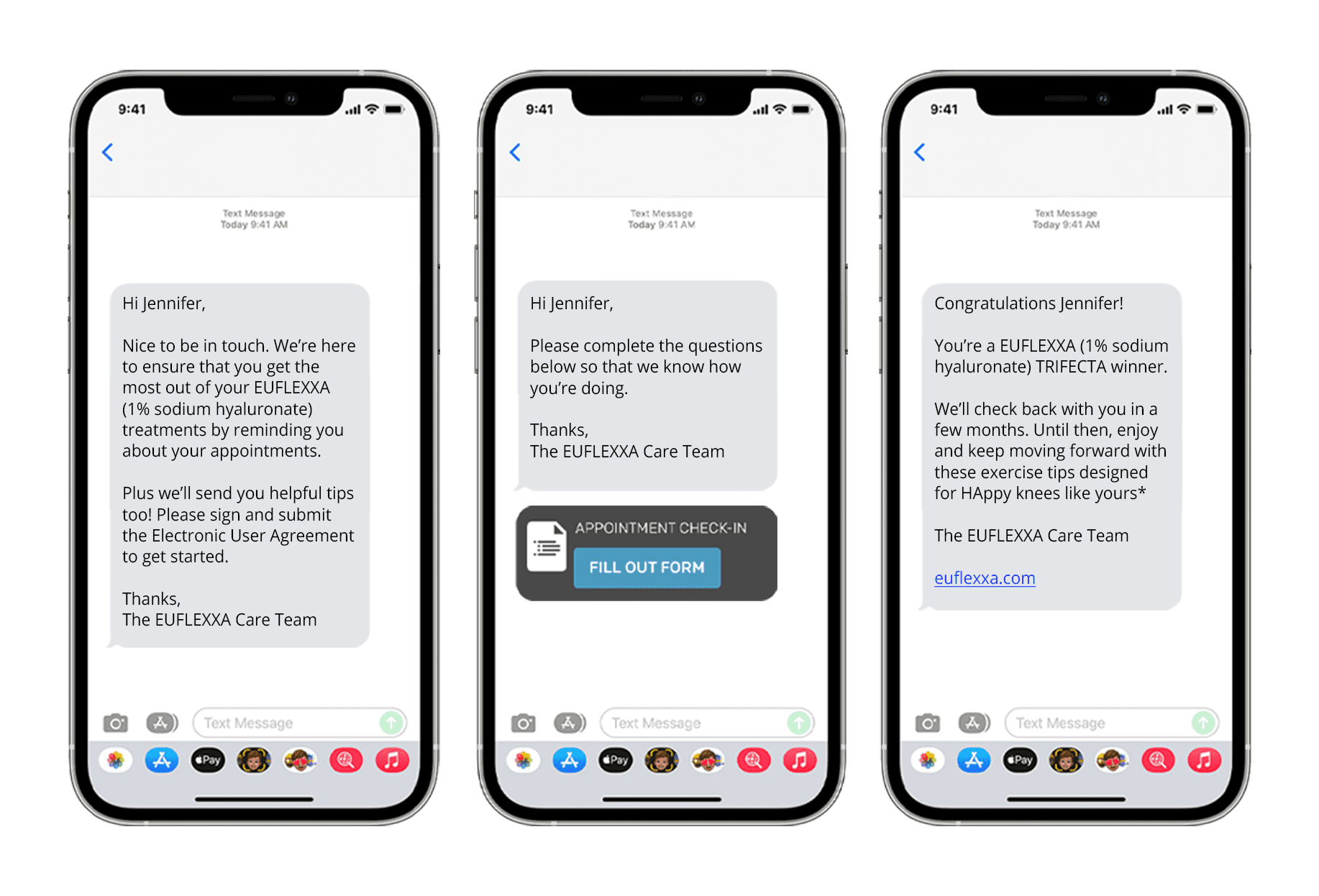 A valuable tool in the market research armamentarium, ad boards offer marketers a unique opportunity to discover unexpected customer insights that tend to surface more readily in the context of the collaborative—and at times robustly competitive—interaction of a group format

Glue ad boards can be recruited rapidly and be conducted live and in-person, virtually, or asynchronously, improving your chances of engaging top thought leaders to discover their expert perspectives, and the strategic implications we can leverage into compelling creative with the power to change behavior across the customer journey.
We have a team of expert moderators, led by CEO Cindy Machles, who thoroughly understand the unmet needs, the competitive landscape, and your brand so that we can explore the full expression of potential solutions, positioning, mission, and vision.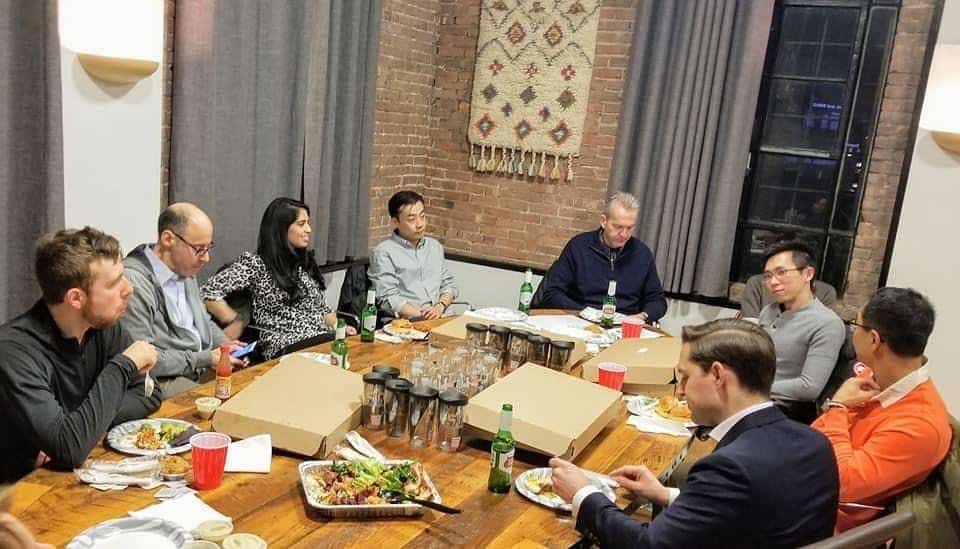 Our AI platform analyzes online behavior of millions of potential customers to stratify well-differentiated consumer archetypes, among which we identify high-value segments with the greatest potential ROI.

By uncovering key insights by customer segment, we can generate more relevant creative content. Coupled with precision targeting and retargeting algorithms, we can achieve higher conversion and repurchase rates.
Glue helped Raw Generation identify 4 key, high-value consumer archetypes: athletes, busy moms, entrepreneurs, and paleo aficionados, all of whom indexed substantially higher than the general population for their likelihood to purchase the company's beverages. As a result, we were able to significantly stretch their media budget for display advertising.
Prescribers
Formulary materials

Facilitate access to reimbursement program and copay cards

Patient assistance programs

 
Payers
Co-branded material development
Clinical and financial outcomes data
Educational programs
Salesforce training for consistent messaging across all communications
Patients
Direct to consumer (DTC) campaigns
Adherence programs
Risk evaluation and mitigation strategies (REMS) programs
See how Glue put AI to work for Raw Generation.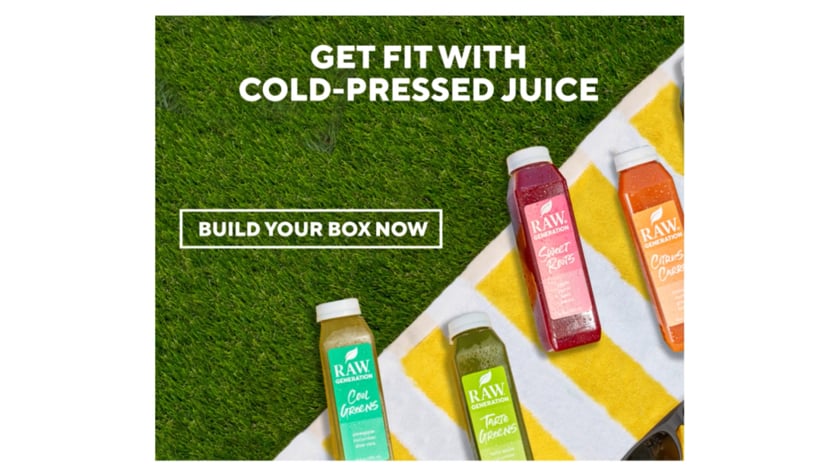 Scientific branding offers marketers a unique opportunity to differentiate their product from the competition.

Properly deployed, this asset can be especially valuable to pharmaceutical marketers in me-too categories were a product's novel mechanism of action (MOA) can be leveraged into a compelling reason to believe it offers something the others do not.
For first-in-class treatments, a well-executed MOA can help prescribers and patients gain insight into how a therapy differs from the competitive set and provide a basis for the product's potential to offer superior outcomes.
Glue's scientific branding work has supported products across a range of categories for both professional and consumer audiences, from oncology for cell therapies, such as CAR Ts, to respiratory disease, for a range of steroidal and non-steroidal treatments, to rheumatology for an injectable hyaluronic acid.
See Glue's mechanism of disease work that primed audiences for the unique molecular properties of Euflexxa.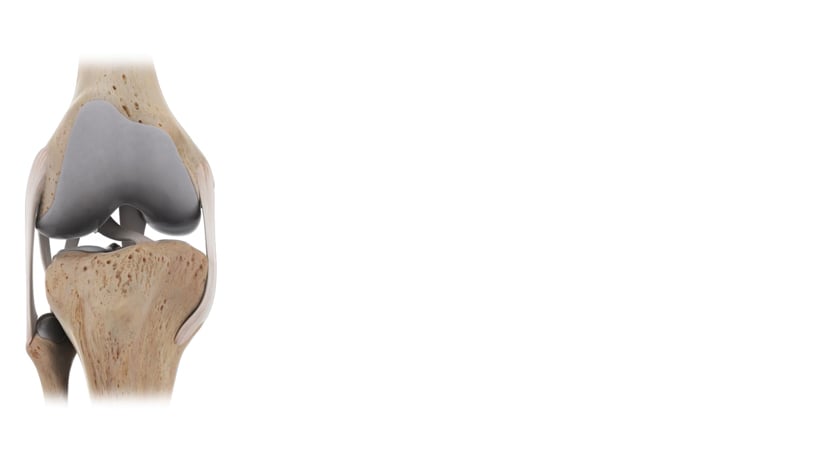 Many trials fail to reach their recruitment goals—a situation that has implications on the scientific and clinical value of the results as well as on the key stakeholders: investigators, sponsors, and study participants.

Delays in the completion of a study can also shorten a product's lifecycle, given the limited window of patent life.
At Glue, AI combined with insightful creative and savvy media strategies can improve clinical trial recruitment (CTR) by ensuring a steady flow of volunteers across a wide range of treatment areas, including cardiology, infectious disease, neurology, oncology,rare diseases, and devices for the measurement of vitals.
We leverage AI technology to examine big data to identify and engage appropriate trial participants. We can also use AI to analyze conversations on social media to identify key insights about a disease and currently available treatments as well as specific regions where a condition is more prevalent, thus narrowing down the search for the right participants. This enables us to develop smarter and more targeted patient-identification strategies.
An example of a recruitment campaign targeted to a specific patient population.
Glue takes a very disciplined approach to creative concept development.

Among other principles, we subscribe to David Ogilvy's belief that it's not creative unless it sells. You may ask "How do you know if a concept will sell a product until it's on the shelf?"
The role of market research
Glue is research-oriented, especially when it comes to market research. That's how we uncover key consumer insight. It's the only way to know what our audience is thinking. What they're missing. What compels them. And most importantly, what will motivate them to choose your brand.
Insight is the first stop on our creative journey
Positioning is equally essential to getting it right. Knowing how your product compares with the competition and why your customer should think differently—and preferentially—about your product is the DNA of great creative. Think about the campaigns that stand out in the history of advertising. The Volkswagen lemon. The Absolut campaign for Absolut Vodka. Mac vs PC. While they all strike wonderfully unexpected chords—which is the true magic of advertising—they are always built on a rock-solid foundation of insight and positioning. Once we have these two assets in place, we develop the creative brief.
The creative brief is a contract between you Glue
If you want it in your creative concept, it needs to be in your creative brief first. The creative brief contains the insight and the positioning described above, along with your product's benefits, features, and executional mandatories, such as color palette, style, and key brand assets. Once this has been approved by you and the agency, we can start the creative process.
How great creative happens
This is where the creative journey takes unexpected twists and turns. Literally, the creative team of agency art directors and a copywriters will look at your product from different angles and different points of view, using the mundane and the exotic, metaphor, wordplay, and truly, you name it, to find unique and engaging ways to get noticed, make a point or a promise, hit home, and be remembered.
Consumers are consumers
Regardless of the stakeholder, whether it's a professional, a key opinion leader, an influencer, a working parent, a student, or a retiree, everyone is a consumer who is ruled by a combination of rational and emotional decision-making. At Glue, we put ourselves in the shoes (or sneakers) of your audience to create some of the most compelling and persuasive creative out there.
Examples of Glue creative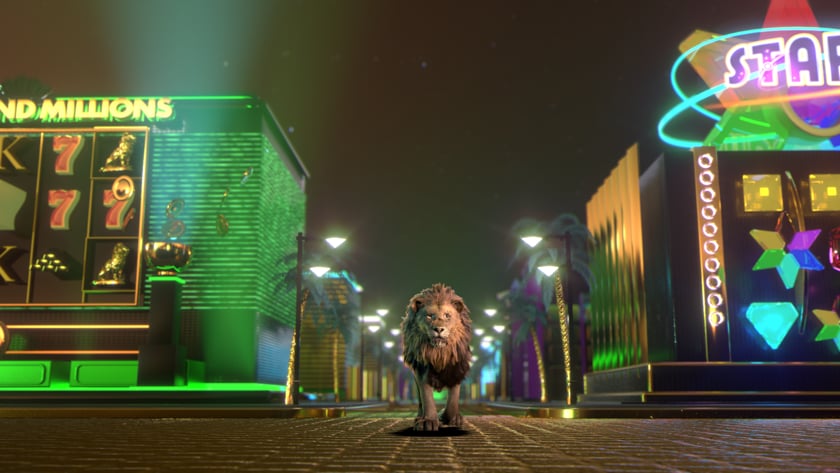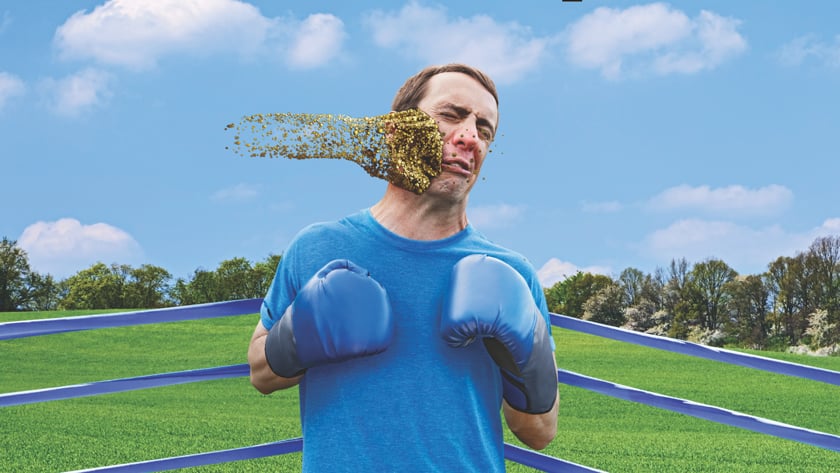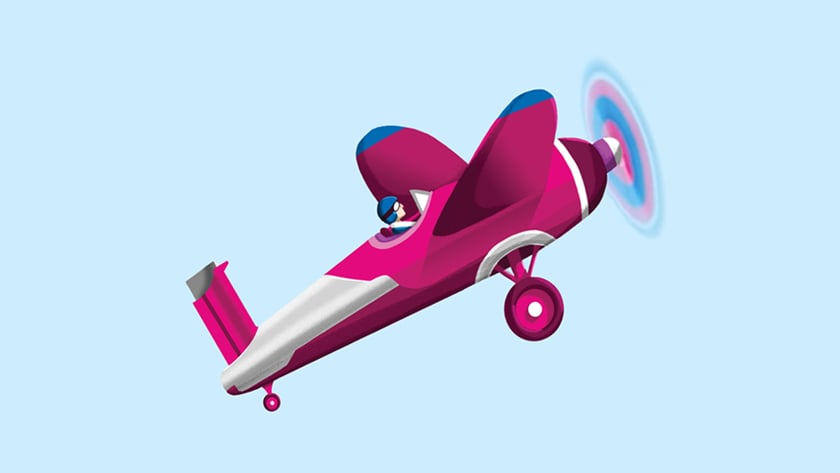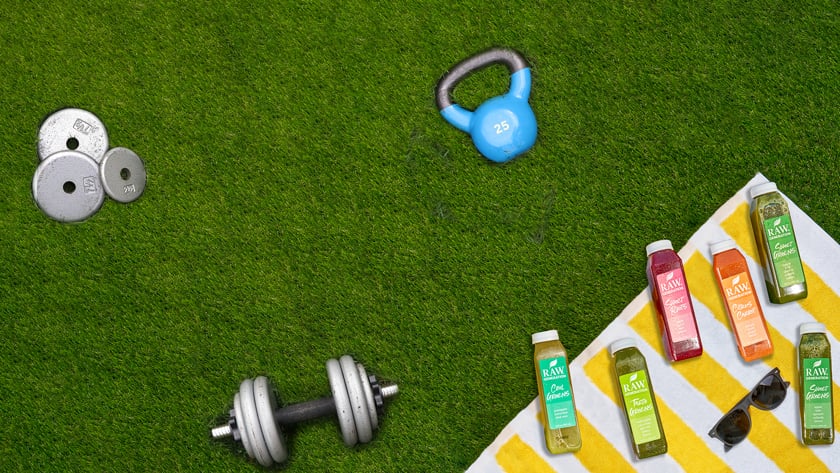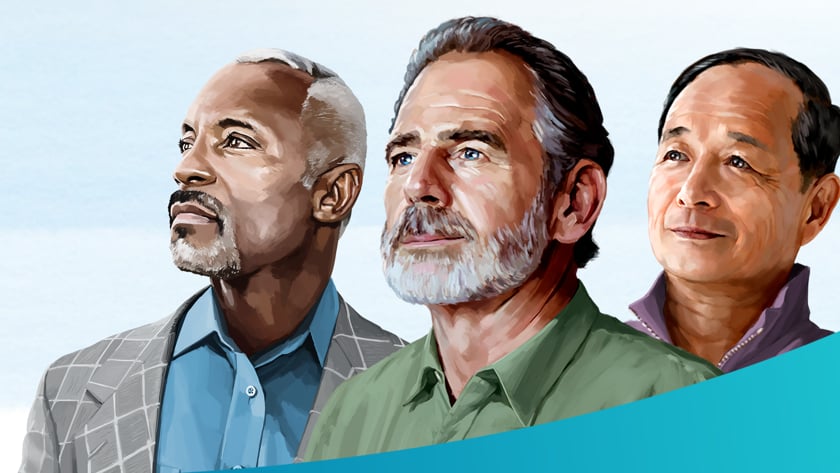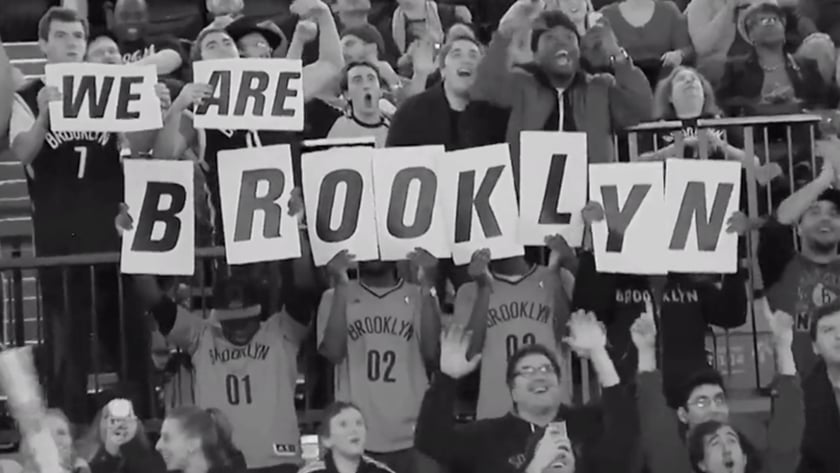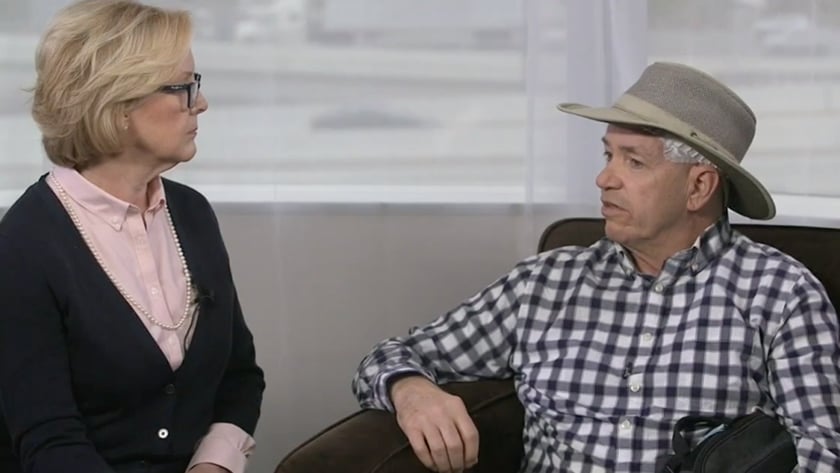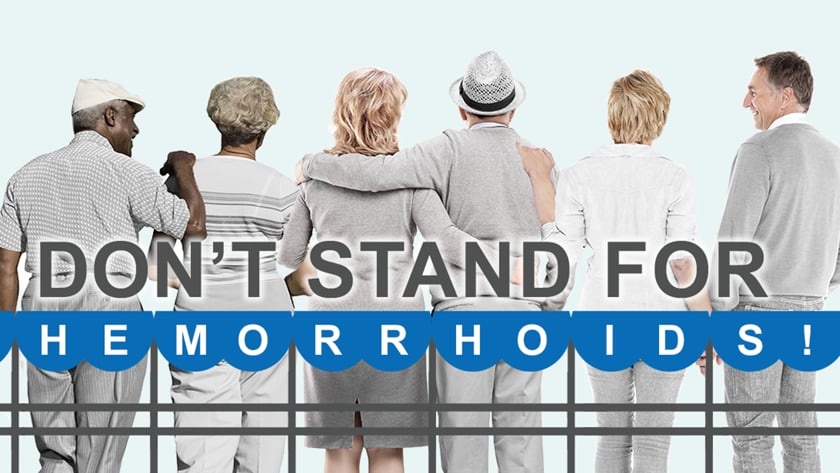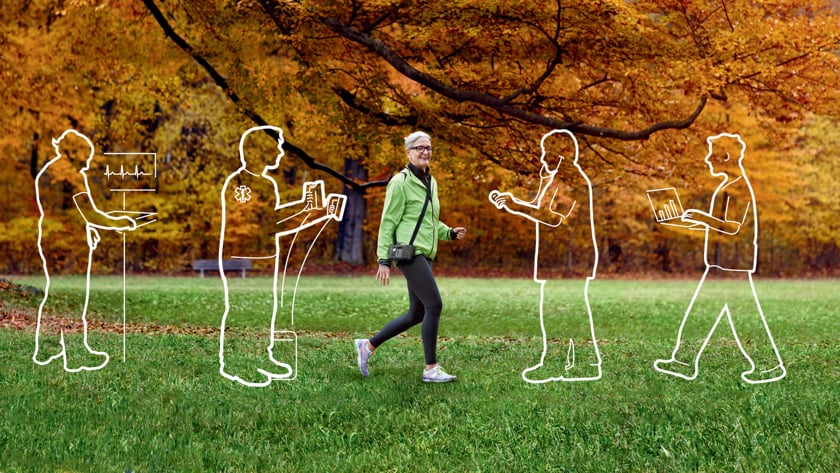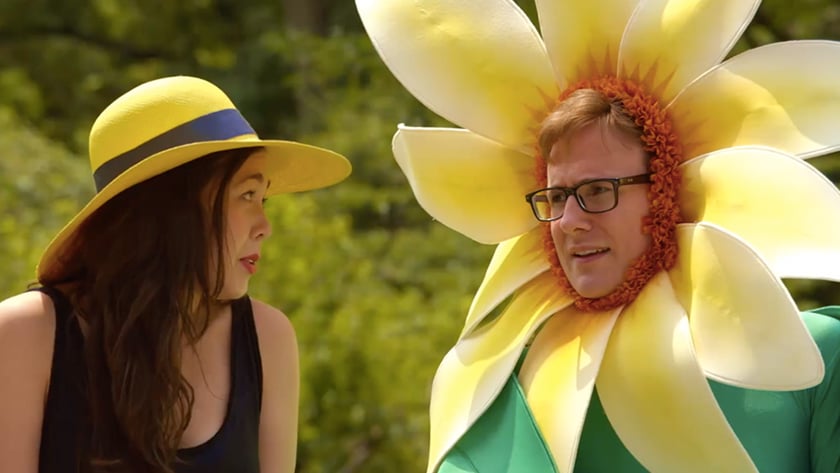 The team at Glue has created copay campaigns for a range of prescriptions brands from blockbusters  to specialty products.

Successful copay promotional programs must consider the needs and concerns of providers, patients, prescribers, and payers.
Providers
Awareness of reimbursement program and copay cards
Payers
Co-branded material development
Salesforce training for consistent messaging across all communications
Patients
Direct to consumer (DTC) campaigns
Adherence programs
An example of a copay program promoted to patients, healthcare providers, and pharmacists.
Mapping the consumer journey helps explain how people behave and interact with brands and businesses online and in the real world.

Listening to consumers at each touchpoint along their way uncovers marketing insights about values, preferences, and ultimately, purchase decisions.
To fully understand the needs of a particular group of consumers, we need to first have an intimate knowledge of their beliefs, touchpoints, goals, aspirations, motivations, and barriers to change. Discovery involves talking to customers about their experiences—what they enjoy doing, why they enjoy it, and the trajectory of their journey from start to finish. We compare experiences across archetypes, demographics, geographies, and affinity groups. We talk to people about how they maintain their health, whether they are well or challenged by disease.
For patient groups, we want to understand how people living with a disease navigate through the everyday challenges of life. For people who are in recovery, we want to know the steps they follow to take back their health.
Understanding the consumer journey helps uncover blind spots, which help us understand why people feel about and interact with your brand the way they do.
An example of how we incorporated a consumer(patient) journey into a banner ad.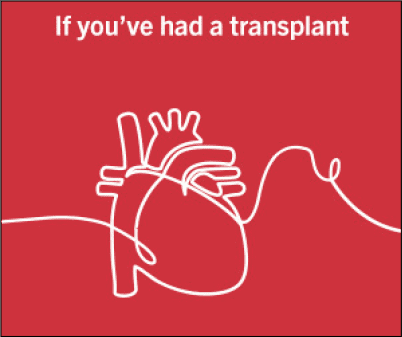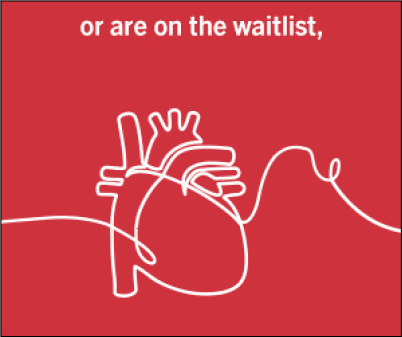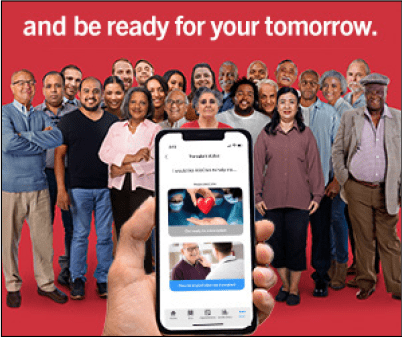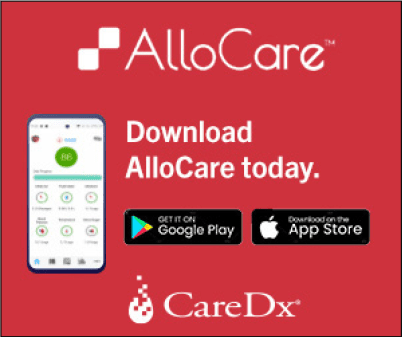 As an agency steeped in digital marketing, Glue loves working in the digital space, and it shows: DesignRush has recognized us as a global digital powerhouse since 2016.

We offer web development services with a specialized team of designers and developers who build scalable, customer-centric sites backed by world-class CMS systems built to the highest standards. We create beautiful and responsive mobile-first websites and ecommerce sites, apps, emails, eblasts, digital banners, IVA/iPad detail aids, and games.
Allogene.com is an example of a Glue design for a corporate website for start-up with investigational therapies.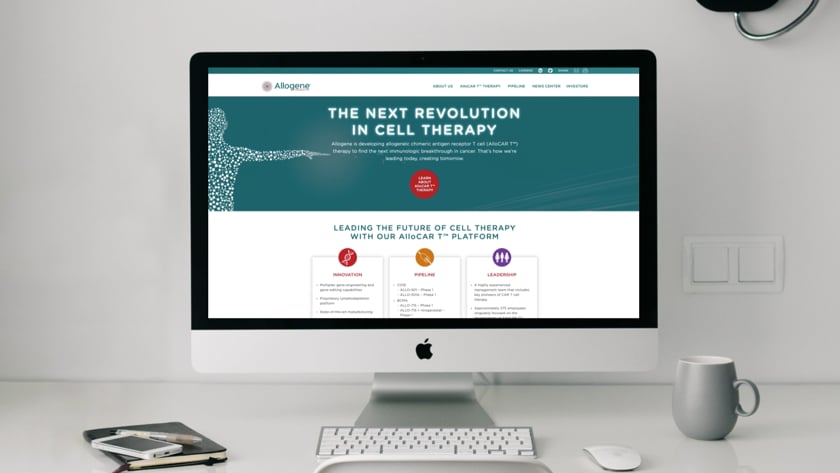 Our employee value propositions (EVPs) boost morale, attract and retain top talent, and serve as strategic yardsticks against which organizations can assess current/future employee programming and recruiting activities.

Unlike in the past when EVPs were almost exclusively rational—rooted in rewards, benefits, and possibilities for advancement—the EVPs created by Glue today reflect the human side of work, prioritizing personal connections, growth, well-being, and purpose.
We have developed and implemented EVPs that really work on a global scale. The reasons why? At their core, they are grounded in insight about what matters to people and are unique and authentic to each company, with just the right dose of aspiration.
Glue's clients rely on us to deliver results that generate growthfor their business—wherever that business may be.

For many brands that starts with generating visits to their physical (IRL) and virtual locations.
Our sophisticated location-based ad platform delivers a high return on ad spend by driving visits from your targeted audience segments when and where they are going to make a purchase, prescribing or business decision.
We build sophisticated audience profiles through our location technology. Then, we reach likely consumers with precision and scale based on their past online and offline behaviors, interests, location, and demographic information.
Our technology allows us to reach your target audiences in real-time in the moments that matter and when they are most likely to be impacted, such as near or within specific points of interest such as stores. Or target specific geographical areas such as states, DMAs, or zip codes.
See how we used regional incidence of allergy symptoms in Texas to target Mountain Cedar.
Integrated—or omnichannel—marketing is essential to the success of your business.

Glue is committed to a holistic and channel-agnostic approach. As a full-service marketing communications firm, we prefer to take a strategic approach that coordinates all aspects
of brand marketing comprising communications and interactive experiences. When done right, the benefits include greater awareness, familiarity, favorability and purchase intent for your brand. It includes:
Paid Media
Offline advertising, direct marketing and online display and programmatic.
Earned Media
Organic search fueled by content marketing, PR and online-influencer outreach
Owned Media
Social media, on-site UX, customer service and direct messaging through email and mobile.
Our approach ensures that marketers deliver a cohesive narrative about their brand and achieve greater impact with their media plan. Integrated marketing is an approach that ensure your stakeholders receive a unified, holistic message across every channel your brand uses. Our approach ensures consistent messaging, customized by channel, wherever and whenever your customers interact with your brand and optimizes the impact of your media plan.
A schematic of our integrated marketing strategy for Dymista.
Glue approaches logo design services in a very disciplined, focused way.

We conduct an inventory of a brand's features and benefits, identify the ways in which it differs from the competition—how it works, how it's made, what it stands for—and consider whether there are any pre-existing associations that we can leverage.
We also conduct an analysis of the competition: the colors that are already in use, font options that will help communicate the brand's values and differentiate our design from that of the competition. We also consider how iconography can convey meaning and support recognizability.
We use the findings above to establish areas of potential design exploration via discrete pillars.As we explore design options, we believe the best logos adhere to the following principles:
Keep it simple to ensure fast uptake
Give it meaning so that it sells on its own
Make it versatile enough to work across all channels
Examples Of Glue Logo Design Work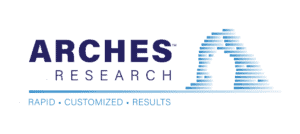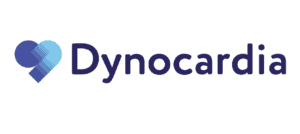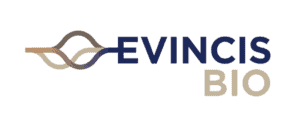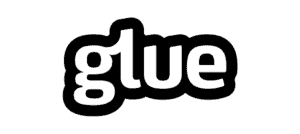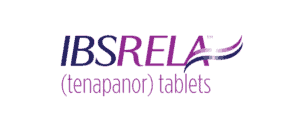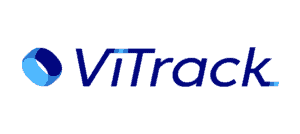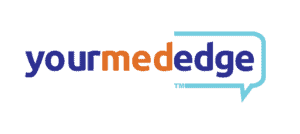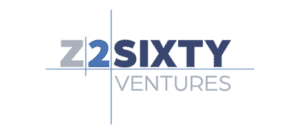 How do you pave the way for a scientific innovation that satisfies critical, unmet needs that people don't yet know they're missing?

Glue is expert at preparing markets for transformational changes that stem from innovations such as emerging technologies, new diagnostics, newly discovered markers, and new mechanisms of action (MOA).
We start with market research to understand what consumers are missing and how their lives are impacted by their limited choices—or lack of choices. We also look to see how well they are satisfied by currently available products. Then we apply sophisticated research techniques, such as discreet choice ranking and conjoint analyses to discover how a particular innovation can impact consumers' lives and experience. Through these highly effective practices, we can better understand how individual features and various combinations of features will be valued by the market. Results of this work guide the narrative, from how we position the challenge of the unmet need, eg, previously unsolved problems, undiagnosed or undiagnosable conditions, or mechanisms of disease. Content strategy can also extend to the development of breakthrough products that meet the need. Moreover, the insights we uncover can guide a wide range of decisions, including dosing, dosing forms, colors, and shapes, package design, product positioning, messaging, and pricing.
Then we establish and heighten awareness of the unmet needs, et al, with white papers, websites, and webinars. In healthcare, this can be as simple as naming a disease for the first time. Once a disease or condition has a name, it enters the consciousness and becomes a target for a treatment. We've seen this with diseases such as gastroesophageal reflux disease (GERD), overactive bladder, erectile dysfunction, and restless leg syndrome.
Market priming via disease awareness, mechanisms of action, and the introduction of new technology has supported products across a range of categories for both professional and consumer audiences. At Glue, examples include a novel NHE3 sodium transport inhibitor for the treatment of patients receiving dialysis who present with hyperphosphatemia as well as those suffering from irritable bowel syndrome, to cell therapy, such as CAR Ts, for patients with cancer, to a range of steroidal and non-steroidal treatments for respiratory disease, to an injectable hyaluronic acid for rheumatology of the knee, to a new diagnostic-technology platform that facilitates unprecedented identification of disease progression.
We have applied our unique practice of market priming to support first-in-class treatments as well as products in me-too categories to provide a basis for an innovative product's potential to offer superior outcomes.
We primed the market for a new platform technology that identifies and predicts who will be the best candidates for checkpoint inhibitor therapy.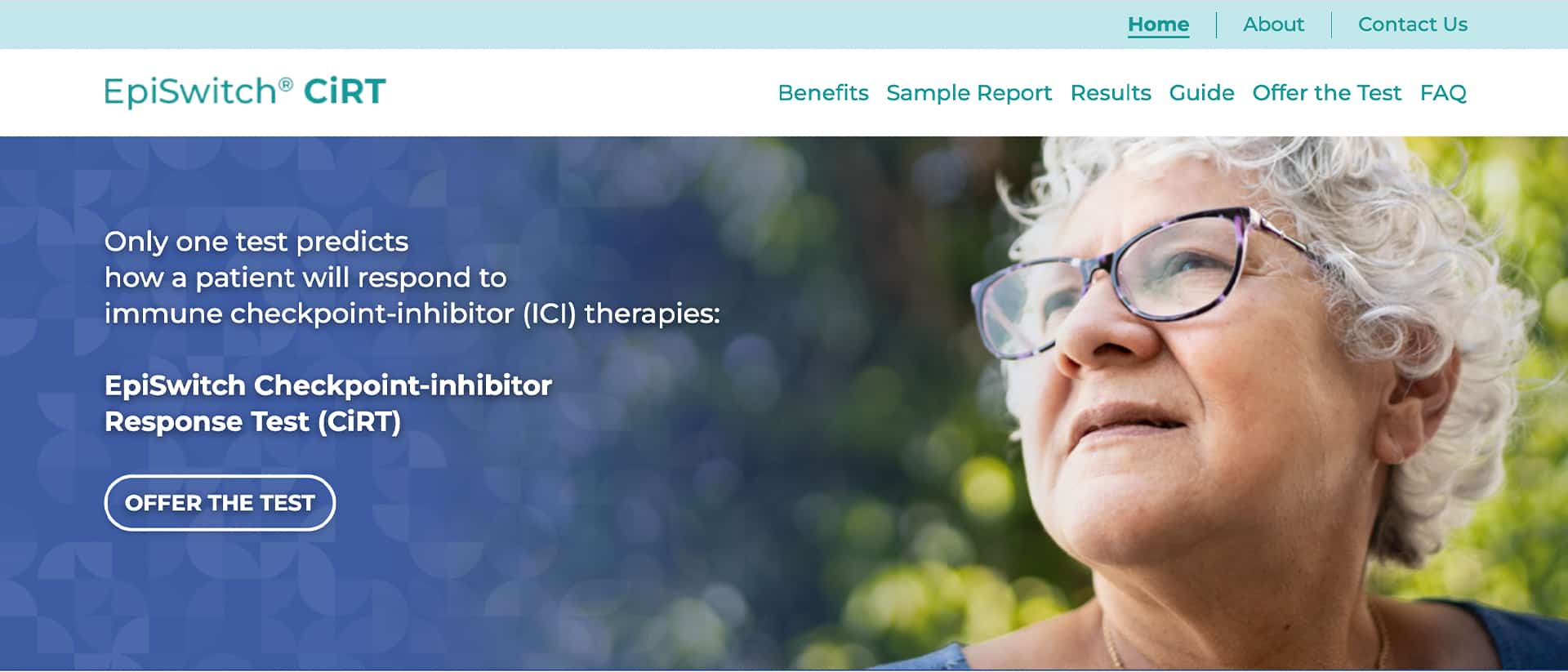 At Glue, we believe that great creative always begins with market research. And market research is all about talking to your stakeholders.

It's the first step we take to develop a deep understanding of your audience, the competition, and the general marketplace. We know what questions will reveal the key insights that will fuel our creative exploration. Then, we leverage these insights to help you develop your brand strategy or help you solve a specific problem. Whether qualitative, quantitative or a combination of the two, Glue has the experience, understanding, and resources to advise and implement virtually any kind of research that may be required.
Our qualitative research typically involves asking key stakeholders about your product or service and their first-hand experiences with your brand. Data collection methods include in-depth interviews, focus groups, uninterrupted observation, and ethnographic participation/observation.
Our quantitative research is typically used to confirm key insights and other findings uncovered during the qualitative phase. Quantitative research tells us what's most important to your customer, identifies the features and benefits that should take center stage, and informs message flow. We can collect and measure data through audits, points of purchase, surveys in different modalities, eg, online, over-the-phone, on paper, and click-streams.
Glue has an incredible bench of award-winning copywriting, art direction, and production talent that keeps turning out world-class broadcast TV, video, radio, and print communications.

When it comes to layouts for print, projected, or out-of-door tactics and video creation and production, we deploy a wide range of approaches, from P&G-school problem/demo/solution, voice-of-authority endorsements, live action and animated humor, and scientific, mechanism-of-action videos.
See how we put CGI to work for BetMGM.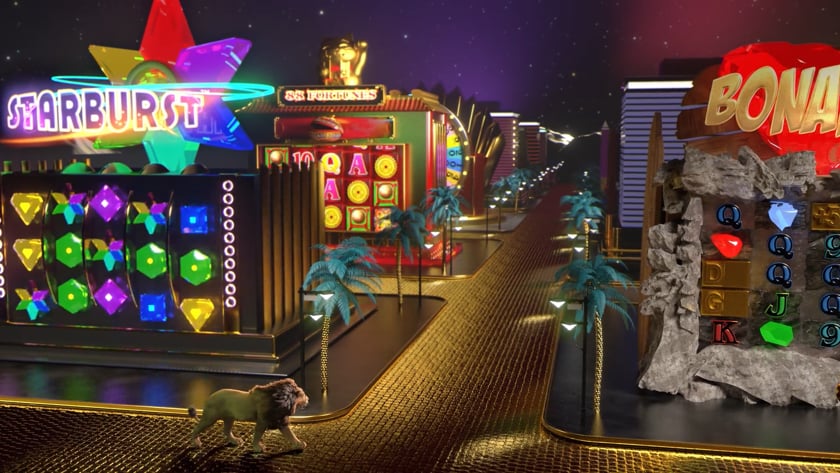 At Glue we approach naming projects in a very disciplined, focused way. Typically, we identify strategic pillars informed by customer insights, unmet needs that are uniquely satisfied by the brand, and key product features.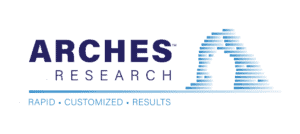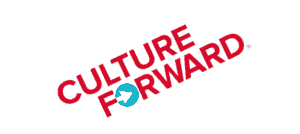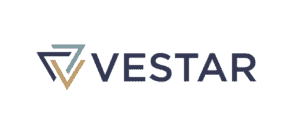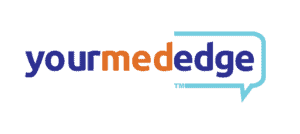 We conduct an inventory of a brand's features and benefits, identify the ways in which it differs from the competition, including mechanism of action, and consider whether there are any pre-existing associations we can leverage.
We also conduct an analysis of the competition: the names, values, and implied brand promises that are already in use and explore areas that differ from that of the competition to convey meaning and support recognizability.
We use the findings above to establish areas of potential language exploration via discrete pillars. As we explore naming options, we identify strategic pillars informed by customer insights, unmet needs that are uniquely satisfied by the brand, and key product features.
Essential to every PR assignment is the right strategy.

Finding the right strategy starts with a rigorous discovery process that includes a deep dive review of your brand, the marketplace, existing primary and secondary research, and an inventory of your past and current efforts. From there, we agree to the goals of the assignment, collaborating with you to generate a content strategy and detailed strategic and executional plans to ensure you achieve them.
The Glue team knows how to tell a story and get the media coverage you desire. We offer full-service PR services, providing everything from quality copywriting to media outreach.
The team at Glue has been well decorated with awards for our creative work.

These include the APEX award, CLIO Awards, Brainz magazine CREA Global Award, Best Design award by DesignRush, eHealthcare Leadership Award, Expertise awards for Best Advertising Agencies in New York City, The London Award, the MM&M Award for best agency self-promotion, Rx Awards, and Top 100 Innovators and Entrepreneurs.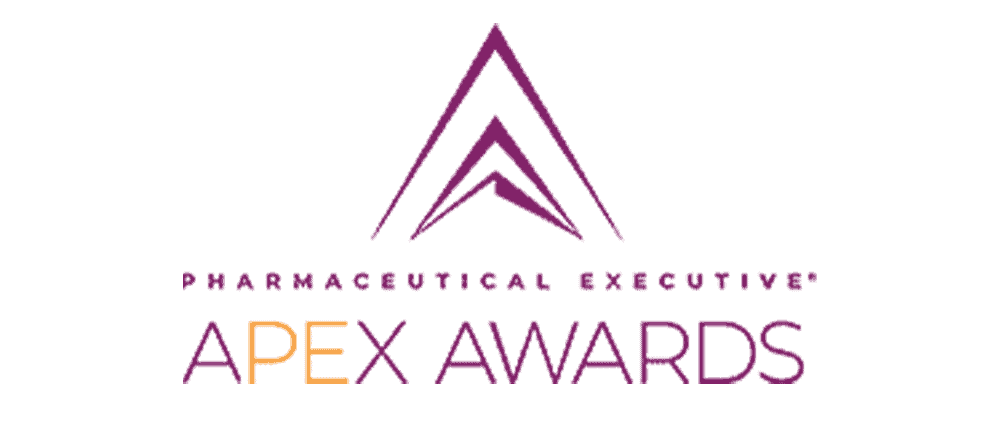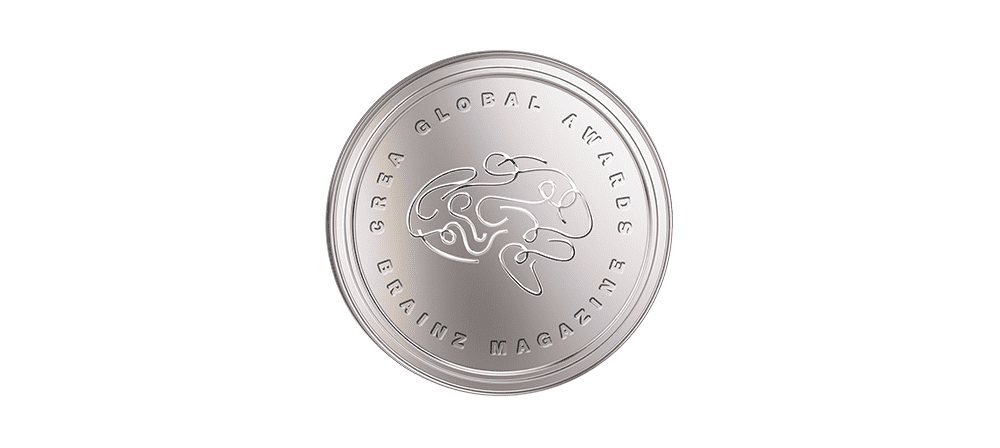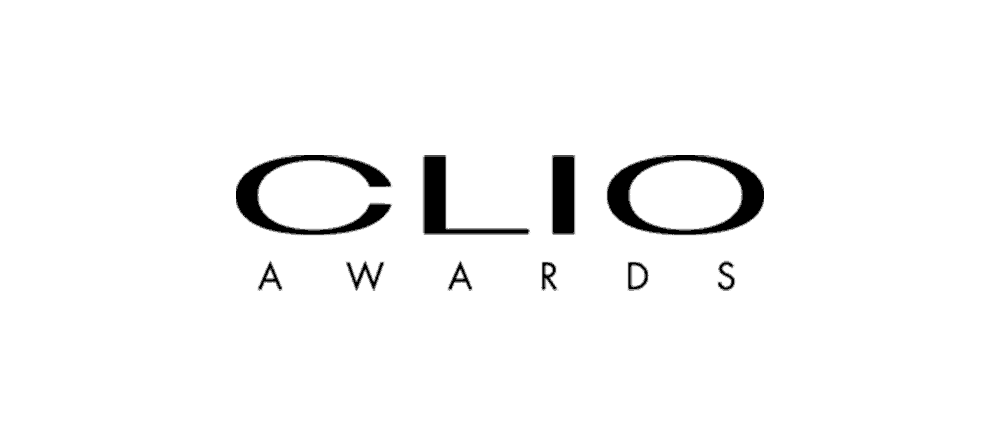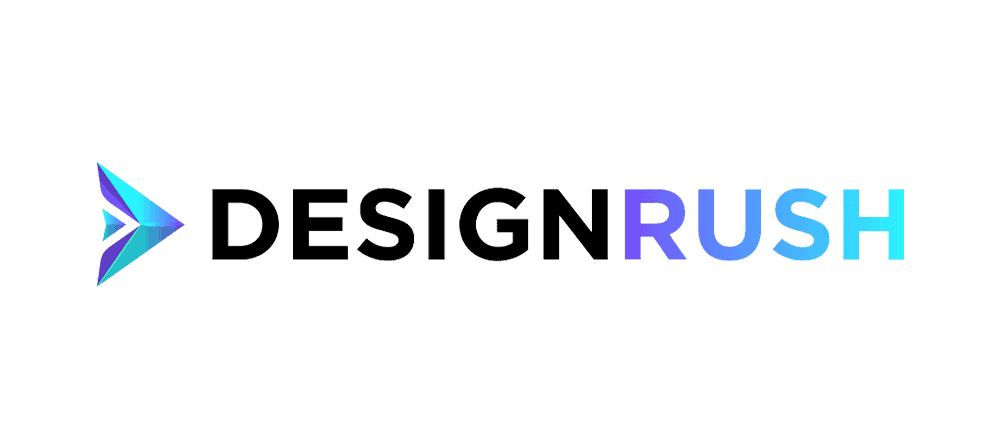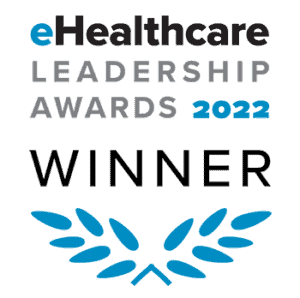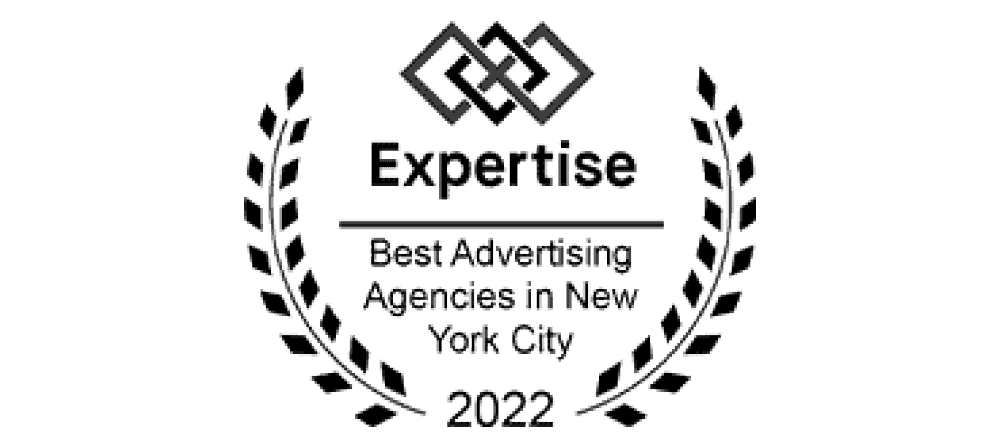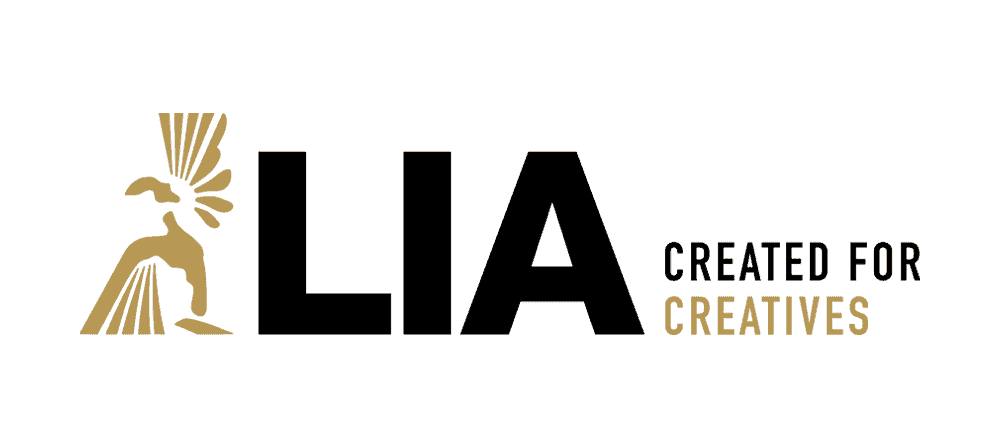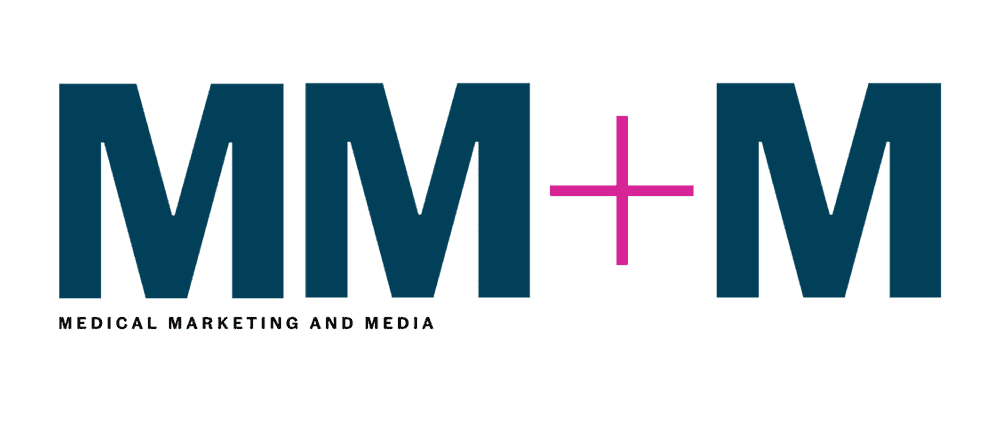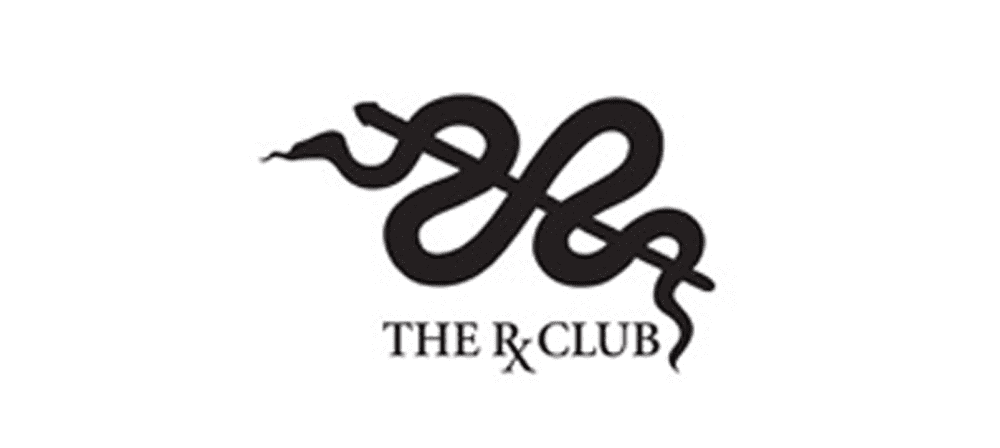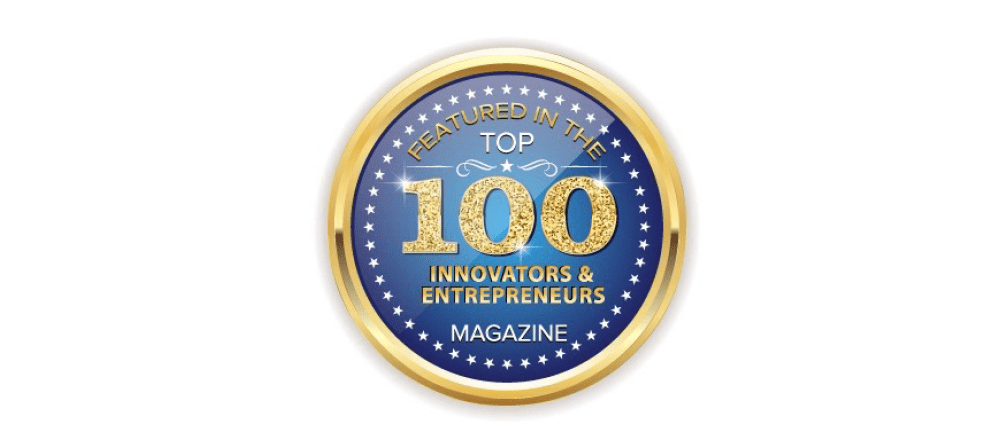 Insight, strategy, and creative development are foundational, but the rubber meets the road at execution.

Glue has produced every imaginable sales tool in the book. From print and interactive visual aids, also known as e-detail aids, plans of action (POAs) for sales meetings, implementation guides, as well as training and educational materials. Our marketing work spans print advertising, direct mail, websites, CRM, eCRM, TV commercials, out-of-door billboards, car cards, and kiosks.
Glue can help you create any of the following tactics:
IVA (interactive visual aid)

 

CVA (consolidated visual aid)

Smartphone apps

Interactive and static banner ads

Website

Corporate
Brand
E-commerce

 
Social media asset development, deployment, and maintenance

Printed sales materials

Sales aid
Flashcards
Training guides

 
Conventions

Booth design
Interactive and static booth 

panels

Promotional signage
Digital door drops
In-booth gaming

Outdoor advertising

Billboards

 

Transit/vehicle advertising

Car cards
Bench ads
Storefront displays
Street ads
Retail ads
Elevator ads

 

 
PowerPoint decks

TV broadcast advertising
See examples of our sales and marketing materials: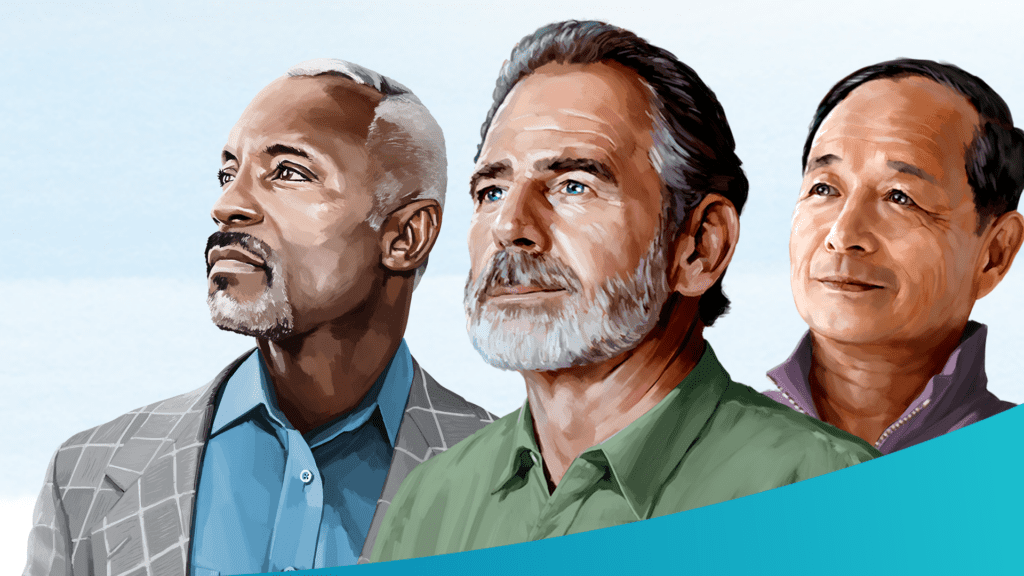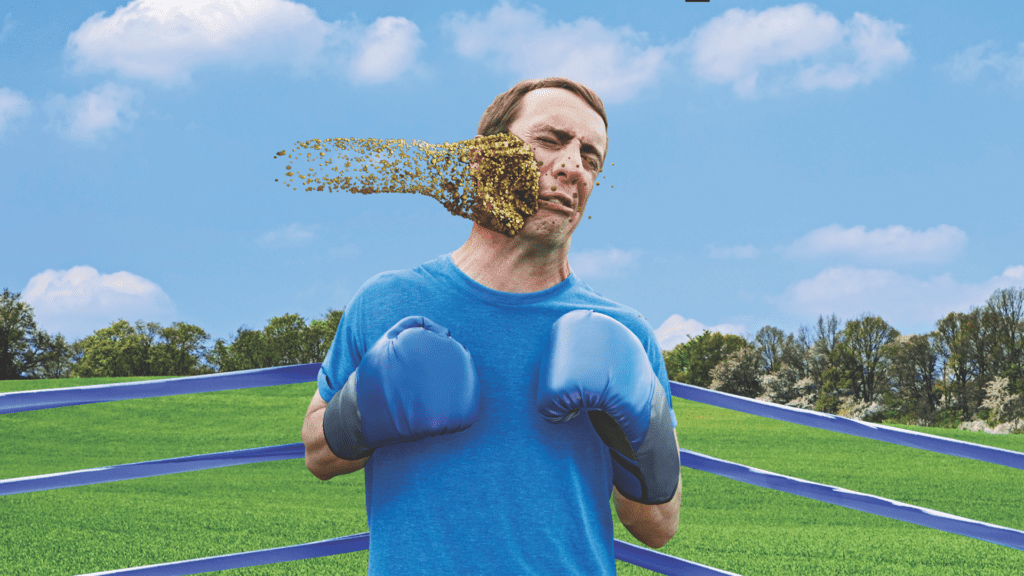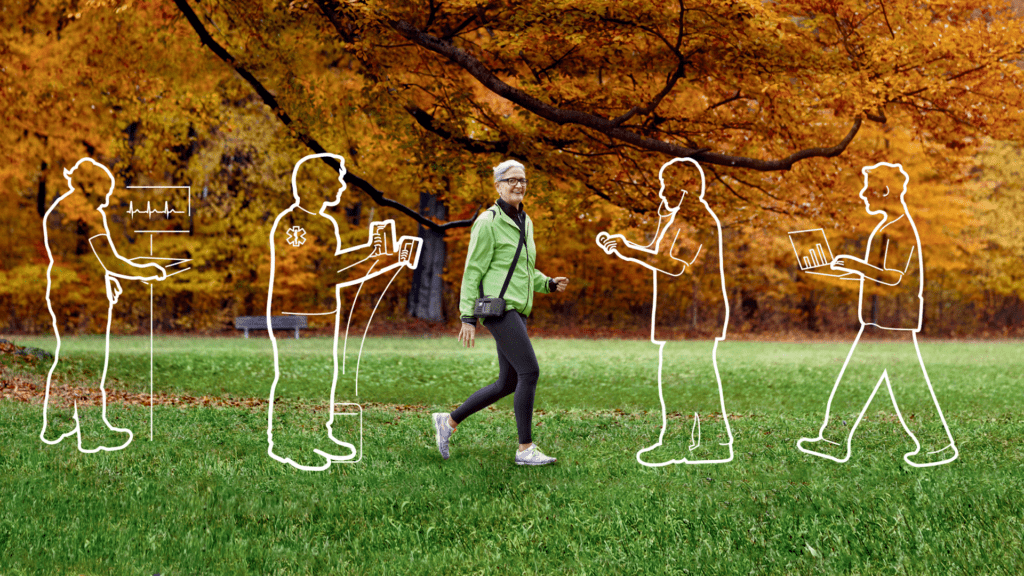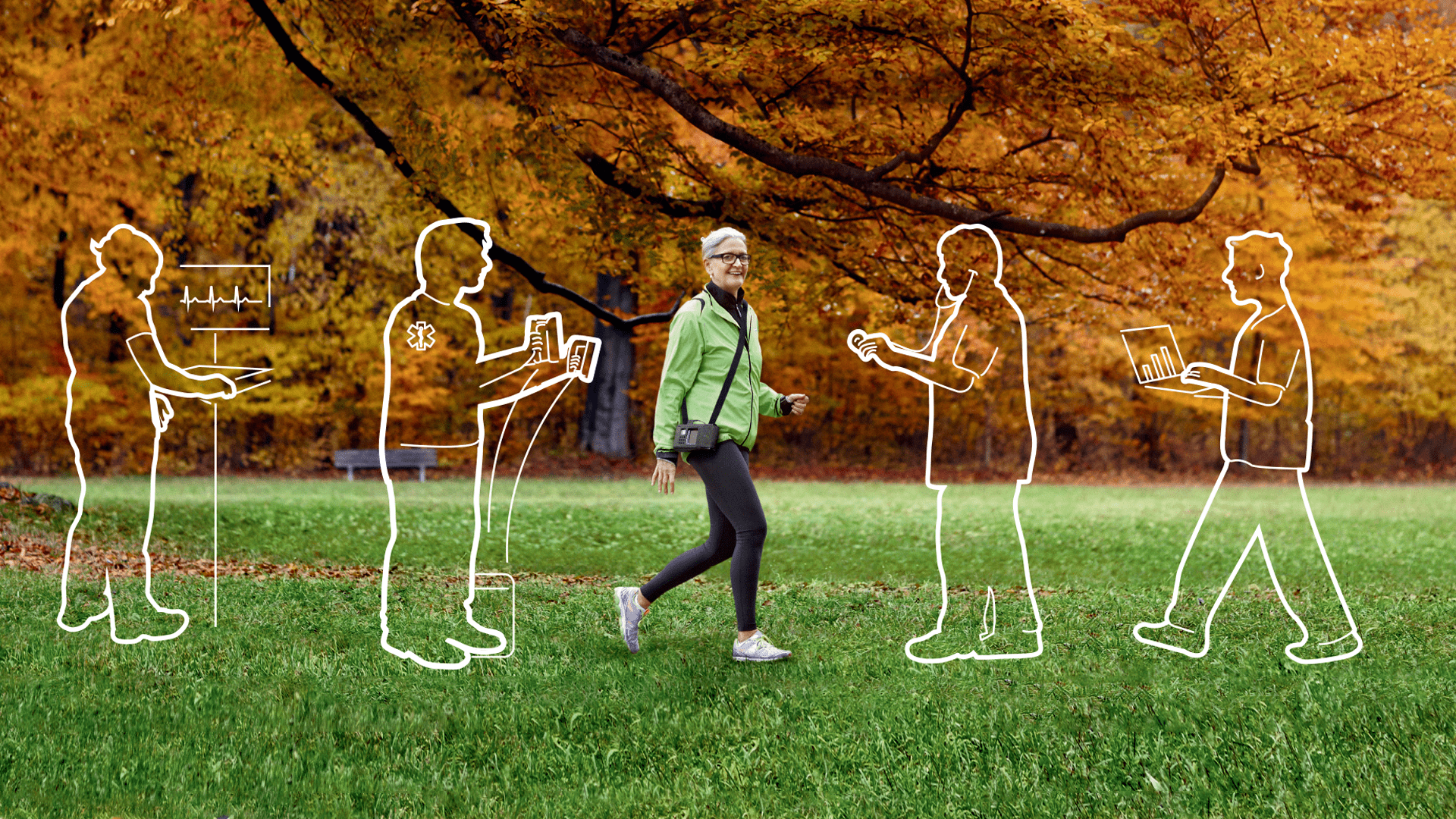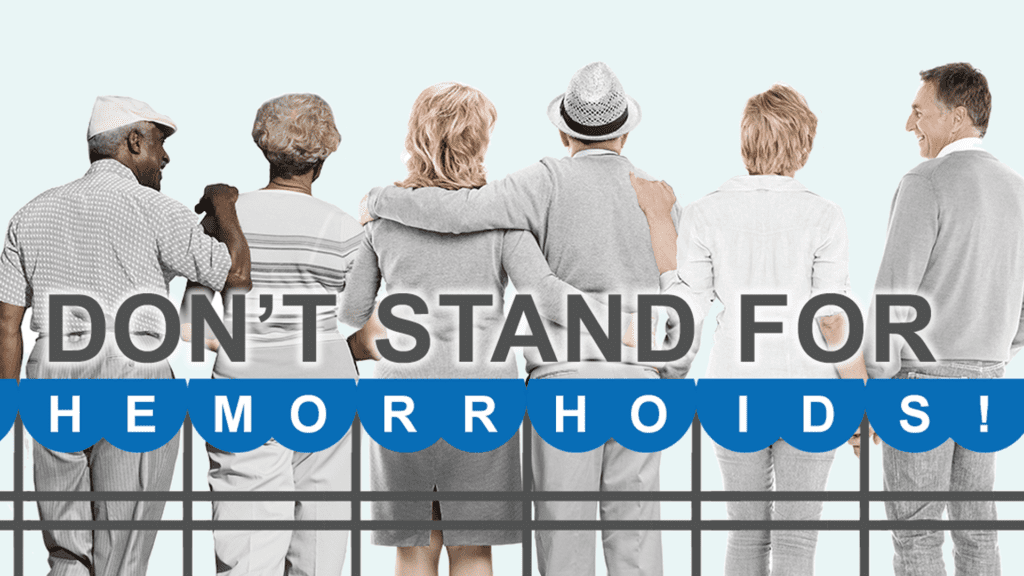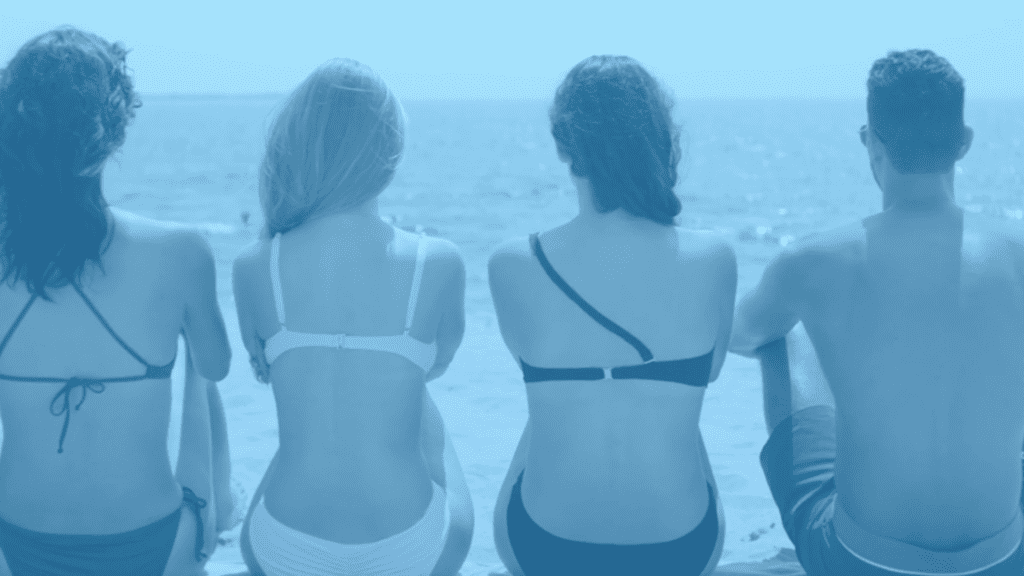 The reasons we're such strong believers in this channel include:
Increased organic visibility

 

Improved brand loyalty

Increased brand recognition
The power of crowdsourced and user-generated content
Instant consumer feedback
We've used social media to build loyal and engaged audiences for our clients, provide education about diseases and their treatment, make product announcements, and deepen brand loyalty. We apply insights revealed by social listening to inform marketing strategy and execution. We also identify, cultivate, and leverage the power of influencers to shape awareness, understanding and motivate your stakeholders to take action.
We helped the Asthma & Allergy Network create awareness and generate leads that resulted in significant improvement in vaccination rates against coronavirus in the historically underserved BIPOC community.
When it comes to voice of authority, endorsements by people who have experience with your brand offer perhaps the most compelling endorsement next to word-of-mouth. Glue has created testimonials for a wide range of products.

For EpiBiome's EpiPhany bacterial profiling service, we enlisted the help of thought leaders who were enthusiastic brand loyalists, including investigators, manufacturers, and farmers.
For Optune, we leveraged the power of consumer experience in two very different ways. On social media, we produced the first Facebook Live event for a prescription product. Visit the Optune page on Facebook Live to see the full interview that resulted in an increase in user visits by over 2000%. On the Optune site, you can meet several patient ambassadors who share their own personal experiences with Optune.
For Aerospan, an asthma treatment, we interviewed, filmed, edited, and produced this video featuring Kendall, a 7-year-old asthma patient, who describes her experience getting diagnosed with asthma and the thrill of having her symptoms appropriately treated. Kendall's mother, Rachel, who was on set, was so enthusiastic about her daughter's outcome that she asked if she could also be in the video.
See Kendall, our youngest endorser.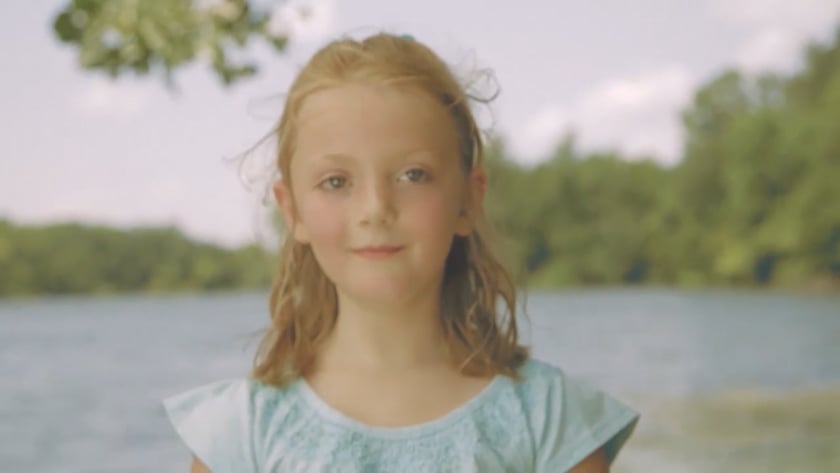 In response to the market-research needs of several of our clients, especially those with smaller budgets and accelerated timelines, Glue has developed a proprietary method for fast and effective insight generation.

Our process starts with a SWOT, or competitive analysis. Findings from this work inform the discussion guide that we use in one-on-one qualitative research with key stakeholders. This, in turn guides development of stimuli for quantitative research. In other words, it's everything we do for conventional market research, but on hyperdrive.
With insights gained from a 30-day deep dive, we created the Pollen Punch.