Glue has just been recognized as one of the top 20 best advertising agencies in New York. That's 20 out of a starting field of 1,949 contenders! Yes, there are a lot of agencies for clients to choose from, especially here in the big city.
The #1 reason we were selected is a "history of delighted customers and outstanding service". Ironically, we had our noses to the grindstone so much to meet client needs that we almost missed it. Friends in our network shared the good news with us.
In less than 3 years, Glue has met many, but not all of the goals we set from the start. Indeed, getting to where we are today has not come without a few scrapes and bruises. Despite our deep, shared experience as leaders at some of the industry's largest shops, there were a few gaps in our expertise. For example:
We needed to become digital and social media experts at lightning speed. At the big shops we were never asked to work in areas outside of our sweet spots. Silos be damned: our clients needed us to be experts in every channel. We had to grow unused parts of our brains quickly to truly become a full-service agency offering research, strategy, branding, messaging, media, and creative across all print, broadcast, and digital channels.
Not everyone who is successful in a large agency can adjust to a model where projects are owned from end to end. We've had some ups and downs as we learned that lesson. Over time, we've had to refine our hiring and training practices.
Operations! We have new appreciation for the work that HR, finance, and office services departments perform at the big shops. As we are committed to keeping Glue lean, these are perhaps our greatest areas of growth! Glue leadership and staff have had an opportunity to stretch and grow by taking on a myriad of these responsibilities.
Glue has always been a different kind of agency; we really do believe that different is better. With leadership that comes from the big conglomerate agency and Fortune 100 corporate worlds, we've created a streamlined model that keeps what works and eliminates what doesn't. To that end, we've left behind some big-agency tropes such as bloated teams, rounds of rework, strategic disconnects, and cost over-runs. 
Hallmarks of Glue are an entrepreneurial spirit, 24/7 responsiveness, and a passion for greatness, both strategically and creatively. We like that the #1 criteria for this honor is delighted customers, because just 'happy clients' is not enough for us. We want those who partner with us to believe that no other agency experience could compare to working with Glue.
Our secret sauce is talent that's hand-picked by hands-on founding partners who make sure our people are not only the best in the industry, but continue to grow with us. And that at least one of us contributes to every strategic recommendation and tactical deliverable–before it goes out the door. 
We started our journey with our existing life sciences network, serving the needs of professional and managed markets clients. But given our deep consumer roots (both of us got our start in the consumer world) we have spread our wings into the CPG space, as well as some areas we never dreamed of working in.
We are truly excited by this recognition. It confirms that we are doing many of the right things, and that we should build on this momentum. For those whom we service, there is no other option. Glue is Glue because those who work here love what they do. And because we love advertising, building brands, and giving clients our all every day. That is who we are. Thank you for this recognition that Glue standards are not the norm. 
But wait. There's more! If you haven't seen it, please take a moment to click through to our first animation of the year. It's our way of inviting you to join us in 2017. (If you haven't already.)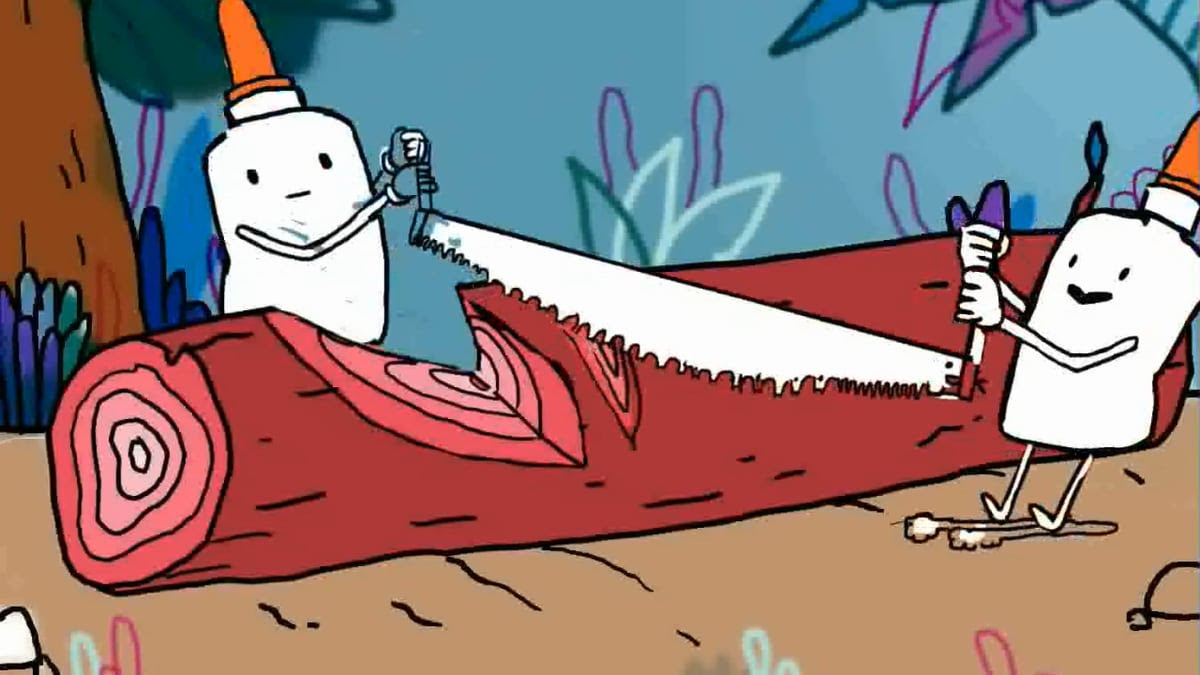 CLICK ON THE PHOTO ABOVE!